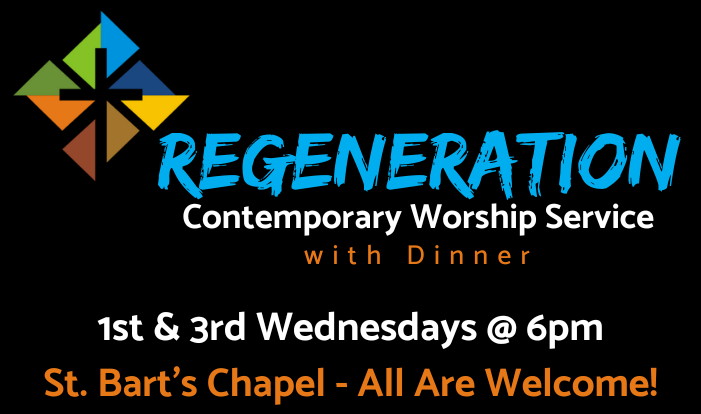 Join us this Wednesday for our special Thanksgiving Service in the Sanctuary!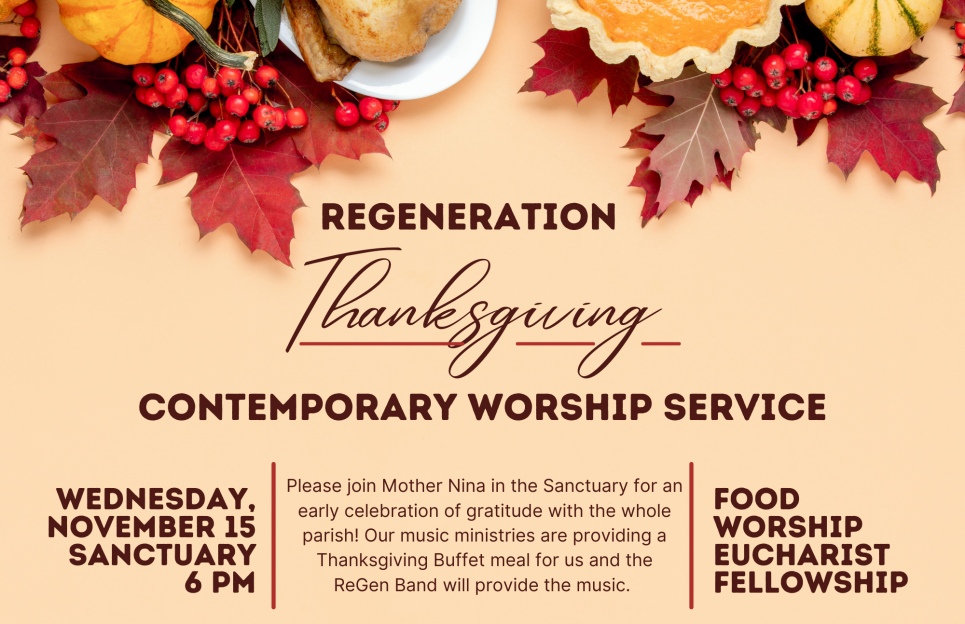 What is the ReGeneration Service all about?
ReGen is an intimate, interactive and intergenerational worship service within the framework of an Episcopal service. It features contemporary music played by the ReGen Band with drums/percussion, guitars, piano, one or two solo vocalists and occasional auxiliary instrumentalists. Rather than sitting in pews or rows, the ReGen experience involves sitting at round tables to facilitate the sharing of conversation, craft supplies and food. Each service always includes a Gospel reading, a short message from our priest, a time for collaborative reflection and/or hands-on activities, prayers of the people, Eucharist with baked bread and a meal, as Jesus would have shared with his disciples. Meals have been provided by various ministries and members of St. Bart's and will continue forward as potlucks.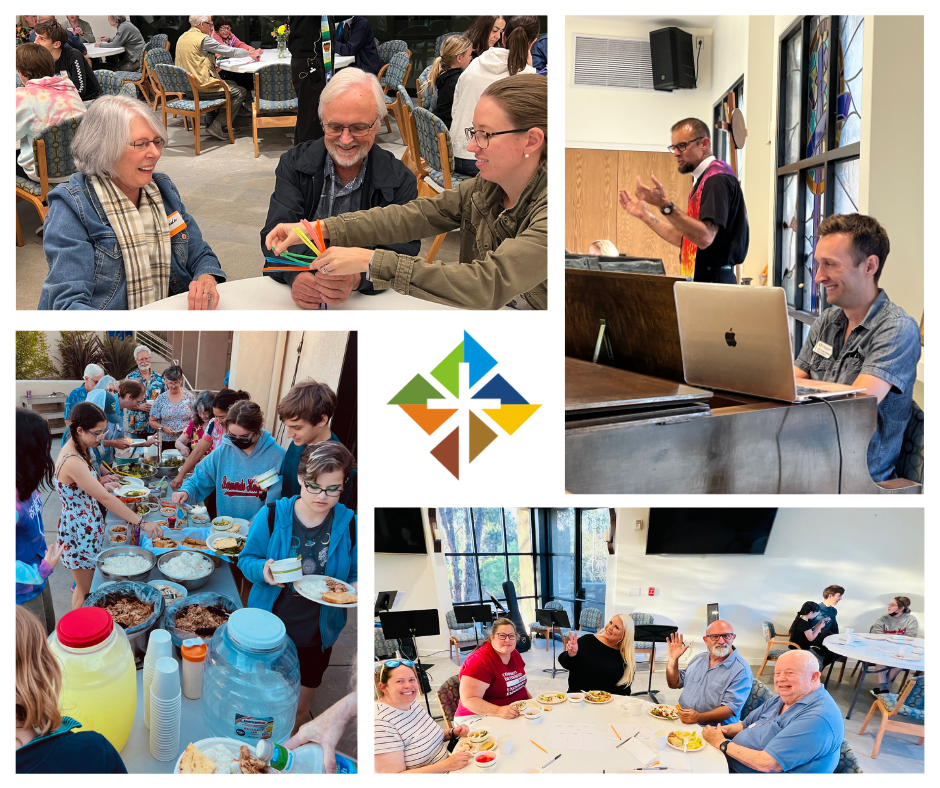 Why should I check out a ReGen Service?
It is an opportunity to experience a greater sense of connection and community with all ages throughout worship. Your presence, thoughts, opinions, knowledge, creativity, prayers and voice are vital to the experience of everyone in attendance. The music is more modern, with lyrics projected for all to follow along, and includes songs that can be heard on contemporary Christian music playlists as well as printed in hymnals. Of all of the services that St. Bart's offers, this is the service most attended by our middle and high school students. This is a time for parishioners to share their love, support and wisdom with one another. Many people drive straight from work or an extra-curricular activity to attend, so the attire is casual. Come as you are!
All Are Welcome, No Exceptions!