CREW stands for Continuously Riding the Eternal Wave. Youth CREW meets Wednesdays 6-8 p.m. during the school year.
St. Bart's welcomes 6th-12th grade students to gather each Wednesday to have fun, be in fellowship, worship, explore our faith, do service projects, get exercise, play games, journal, pray and more. Contact Christine Sleeper, Director of Children and Youth Ministries or Lauren Sleeper, Assistant Director of Youth Ministries, for more information.
Here is a list of regular activities in which our Youth participate:


ReGen Nights (1st & 3rd Wednesdays of the month)
Two Wednesdays a month we attend the Contemporary Regeneration Worship Service in our chapel where we experience praise & worship music provided by our live band of musicians, interact with our curate, Pastor Brian Petersen during his sermon and participate in hands-on, group activities that relate to the gospel message. Following the service, we all share a meal that is provided by a different scheduled ministry. These services are highlights for our parish each month. They have been a wonderful opportunity to get our different generations of parishioners interacting with one another. We are so happy to have Brian's energy with us!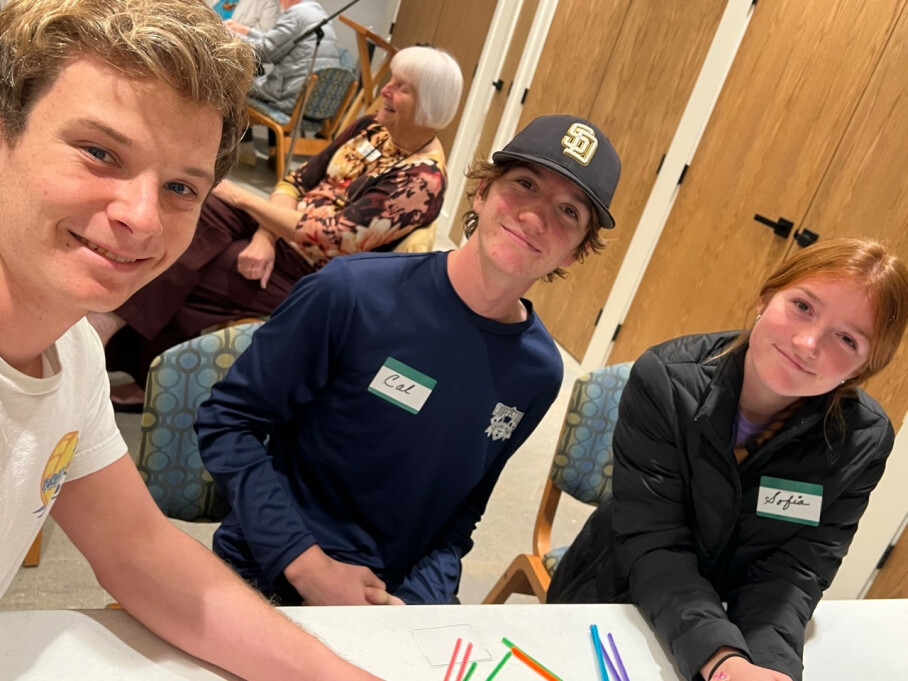 Service Opportunities
Making Lunches for Interfaith Community Services (2nd Wednesday of the month)
Inspired by our service project at our November 2022 convention, the Youth Crew has started making 100+ lunches once a month to help those less fortunate than themselves. Other ministries at our church and organizations nearby have joined in this project and we hope to help ICS in many more ways to come! If you would like to learn more or see how you or your organization can help, please head to their website at www.interfaithservices.org.
Cleanup Hikes & Park Meetups (once a month on a weekend or no school day)
Youth and their families gather once a month at a different park in San Diego County to hike the trails, clean up trash, and play at the playground in fellowship afterwards. We started this ministry in February of 2022 and it has become a wonderful way for us to make a little difference in the world around us.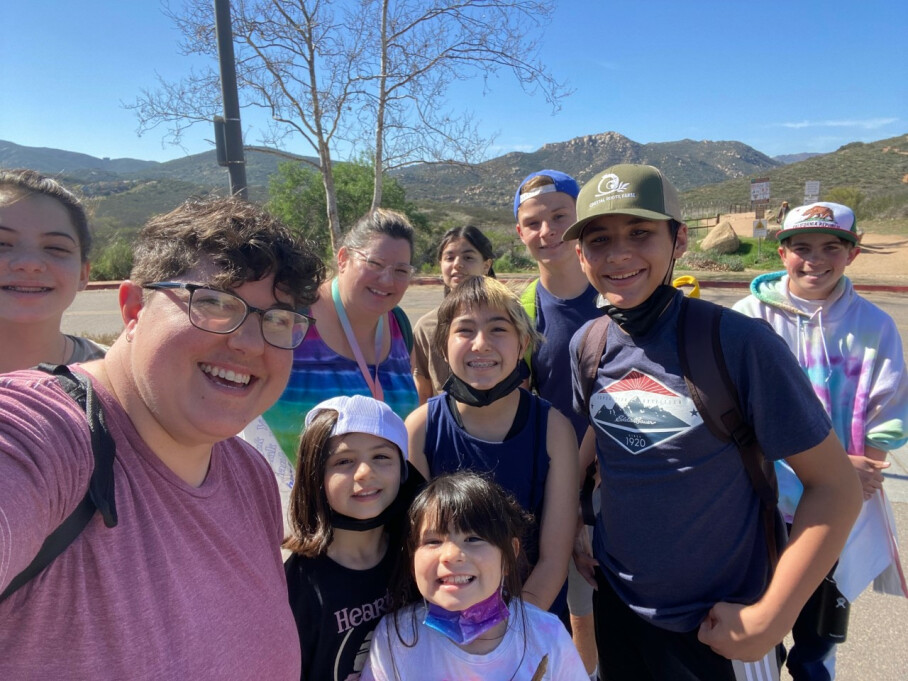 Parents Night Out (once a month on a Friday or Saturday night from 5-8pm)
Youth help care for the younger children and facilitate our adult leaders in helping the children with crafts, games, preparing and serving food, escorting to the restroom and helping to clean up at the end of the event. Their service at these activities is going towards the purchase of their tickets to our upcoming Disney Land Trip this summer 2023.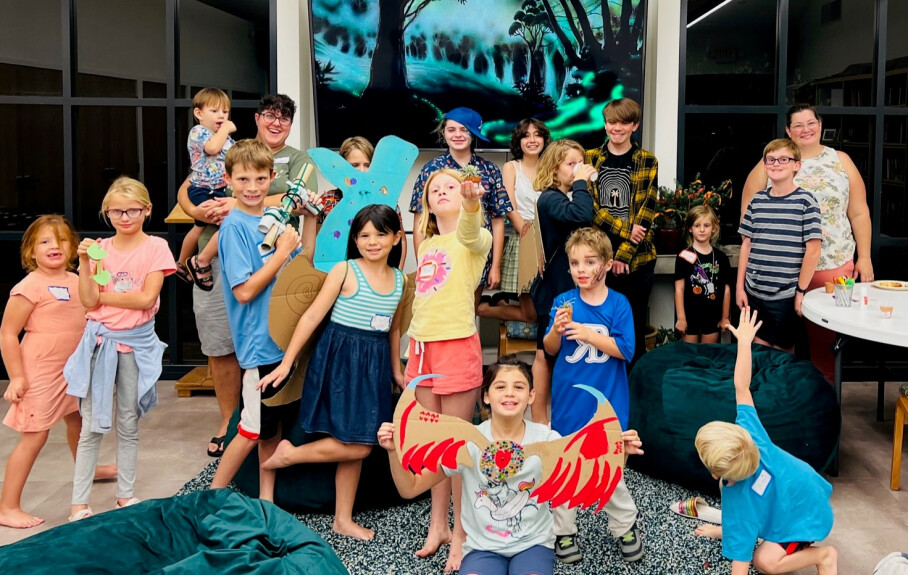 Serving at Church
Sunday mornings are a happening place at St. Bart's. There are so many ways that our youth can get involved. They can choose to help at Sunday School; run lights, cameras, the slides and/or sound in the AV booth; sing in the choir or serve as an acolyte. One of the most fun services to acolyte is our Shrove Tuesday Zydeco Worship Service followed by our Cajun Potluck.
Retreats and Camps
Day Retreats
- usually on our St. Bart's campus
The Youth Crew often attends a couple day retreats each year, usually towards the beginning and end of the school year. We have time to play more involved games; break into small groups to dive into our faith and discuss big topics; complete service projects; and enjoy food, fun and fellowship with one another.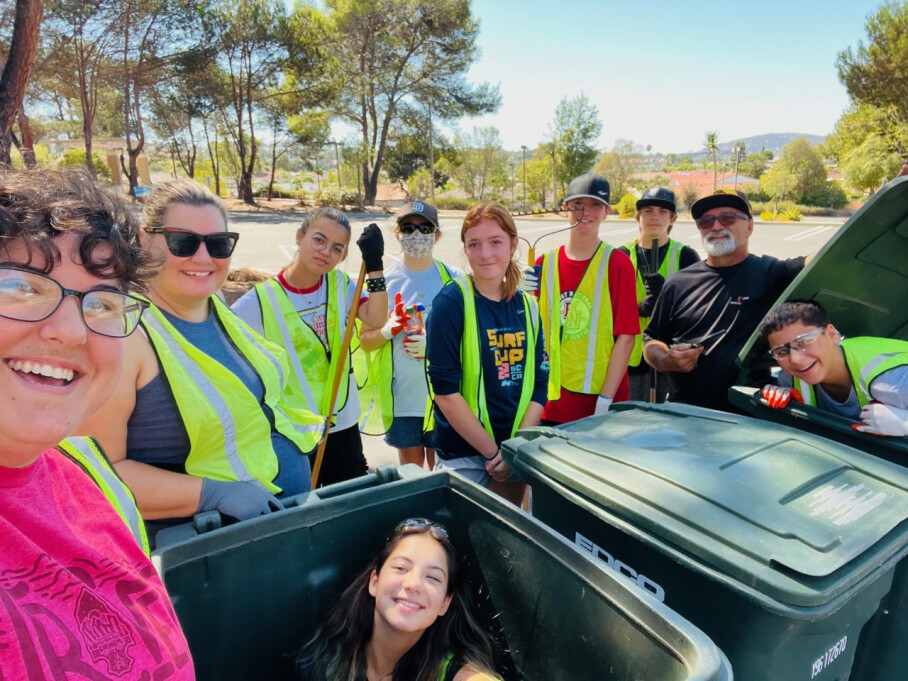 Vacation Bible School

Vacation Bible School (VBS) is a fun-filled week of games, crafts, snacks, and, of course, Bible lessons. We connect God's love to every activity, so children experience God in creative ways. Middle and high school students are welcome (and encouraged) to volunteer at VBS - it is a great way to share your love of God with children who look up to you. Contact the
Christine Sleeper
to volunteer
.
Camp Stevens - our diocesan retreat in the wilderness
Weekend Retreats
Our youth have an opportunity every February to attend the Epiphany Retreat with their fellow diocesan youth. They stay in cabins, eat meals together in the dining hall, play games, challenge themselves on campus courses, discuss faith in small groups, attend a eucharist service, sing songs, do crafts, hang out in fellowship with one another and making life-long memories. To learn more about this specific retreat, check out this article by our assistant director: EDSD: » Being Beloved: 2023 Epiphany Retreat

Summer Camps
Several of our youth attend Camp Stevens' sleep away summer camps. Summer campers experience the best of childhood and young adulthood; they find wonder in the natural world, build meaningful connections with peers, gain confidence from trying new things and strengthen their own values with the support of caring counselors and staff. To learn more or register for camp, click here: Camp Stevens – Programs
To learn more about Camp Stevens in general, check out their website at https://campstevens.org
Diocesan Events
The Episcopal Diocese of San Diego offers an array of events for all of the youth of the diocese to participate. For the 2022/2023 school year we attended the following events: Game Day, Diocesan Convention, Good News Festival, Epiphany Retreat, Night Watch and we will close with the Pentecost Beach Day Bonfire. Youth Ministers from several parishes collaborate to lead and chaperone these events with the help of the Youth Leadership Council, a group of nominated senior youth throughout the diocese. These events are fun and enriching for everyone, youth and adults alike. They especially give fellowship opportunities to youth who may come from smaller churches or those without youth ministry programs. To learn more, head to EDSD: » Youth.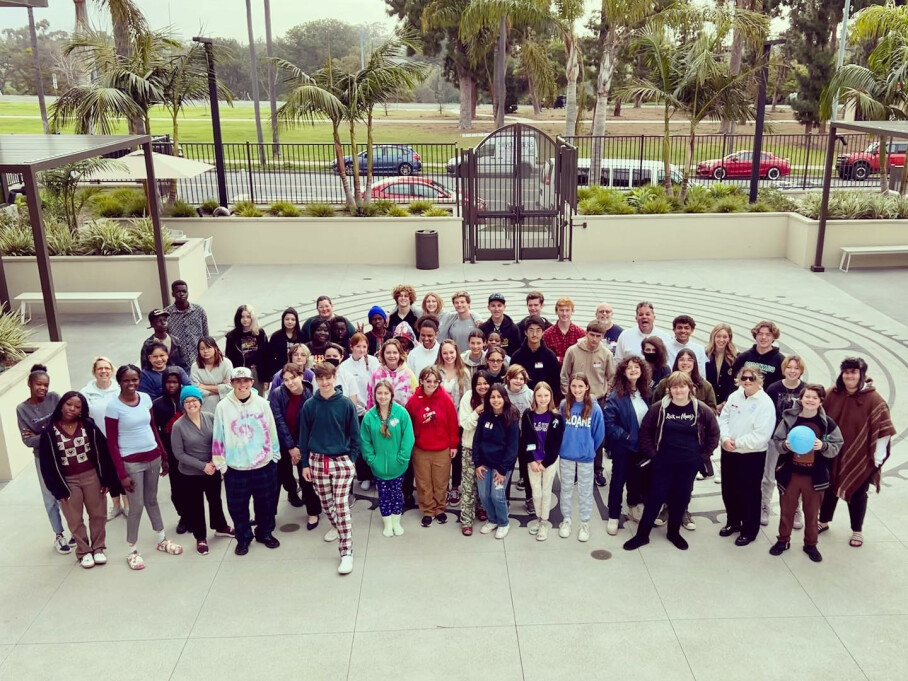 Confirmation Class
In confirmation, a baptized Christian makes "a mature commitment to Christ and receives strength from the Holy Spirit through prayer and the laying on of hands by a bishop." (The Book of Common Prayer, p. 857)
This year we are participating in the Confirmation Collaborative, the diocese' first hybrid confirmation class combined of high school youth from all of our parishes. It runs from February-April 2023 including 6 zooms, 3 in-person events, weekly reading and journaling, 2 significant assignments, at least one holy week service and one confirmation service. It is a time of preparation, examination, and exploration into our faith and life as a Christian while having an opportunity for conversation, learning and fellowship with peers throughout our diocese. Those completing the class will be confirmed into the faith by the Bishop at the Easter Vigil service at the Cathedral or during her visit to our church in May on Mother's Day. Contact Lauren Sleeper, our Assistant Youth Director for more information.
EYE: Episcopal Youth Event
Twelve students from our diocese, including two from St. Bart's, will join youth from all over the world for three days of worship and learning at the University of Maryland, just outside of Washington, D.C. Students had to fill out applications, receive letters of recommendation and be selected to be part of this delegation. Due to the pandemic, the last Episcopal Youth Event was held in 2017. We are very excited to make this experience possible for our youth this summer. In order to attend the diocese will pay one portion, the parish will pay another portion and the families of the delegates will need to cover the rest. If you would like to make a donation towards this trip, contact Charlette Preslar, our Diocesan Director of Formation.
EYE 2017 Promo Video (to give you a glimpse of what our youth are about to experience)
EYE 2023 EDSD Delegation Youtube Short Video
To make these events and more possible for our youth, we need volunteers. We need a minimum of two adults present at every single event we offer for our youth each month. Please contact Christine Sleeper to help our youth have these opportunities to walk and grow in their faith with Christ.