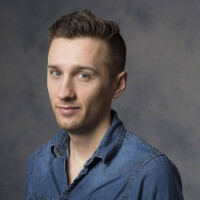 Music plays a central role in our worship at St. Bart's, and we offer a diverse family of music ministries. Our worship provides a broad range of musical content and styles, expressing the whole church, past and present. We believe that everyone has gifts to contribute to the praise of God and the communion of saints. New members are always welcome.
Learn more about St. Bartholomew's Music Leaders, Choirs & Ensembles and Music Lessons.
Contact Director of Music John-Luke Addison for more information about St. Bartholomew's music program, (858) 432-7112.
---
2021-22 St. Bart's Music Season
"Sleepers, Wake!"
Our exciting and ambitions 2021-22 music season reflects our corporate yearning to re-connect with our spiritual and musical identities, as we recover from the pandemic and light anew beacons of hope and love in people's hearts. Join us as we celebrate and work together! - Director of Music John-Luke Addison.
2021 Events
All events are by donation, except those noted otherwise. Please mark your calendar and plan to attend! Thank you for supporting St. Bart's Music.
Sunday, October 10, 4:00 p.m. - Festival of Hymns
Join us for a triumphant return to congregational singing and choral music, as we learn about, and sing some of our most beloved hymns, led by our Parish Choir and Orchestra.
Saturday, November 6, 7:30 p.m. and Sunday, November 7, 4:00 p.m. - Maurice Duruflé's Requiem
Experience the beauty, color, and emotion of Duruflé's Requiem, one of the monumental works in the contemporary classical idiom, sung by our Community Choir, and accompanied by parish organist Jenny Yun.
Sunday, November 28, 4:00 p.m. - Advent Festival of Lessons and Carols
The season of Advent begins with the traditional Lessons and Carols service, led by the parish choir, with beautiful carols and hymns that help usher in the season of expectation and anticipation.
Friday, December 10, 7:30 p.m. and Sunday, December 12, 4:00 p.m. - Handel's Messiah Sing-Along
Led by the Greater San Diego Music Coterie, the joyful annual Messiah sing-along is sure to be a highlight of the season!
Sunday, December 19, 4:00 p.m. - Bethlehem Journey: A Community Carol Sing
A new initiative for 2021, our St. Bart's music and children's ministries will be collaborating on a nativity presentation, as the story of Jesus' birth is presented in vignettes as we embark on a dramatic and musical pilgrimage around our campus.
Friday, December 24, 4:00 p.m., 7:00 p.m., 9:30 p.m. - Christmas Eve Services
Our 4:00 p.m. Pageant, as well as the 7:00 p.m. and 9:30 p.m. Choral Eucharist services, are beautiful offerings of joyful music and community, as we celebrate the miracle of Christ's birth and the hope it offers our world.
2022 Events
All events are by donation, except those noted otherwise.
Sunday, January 16, 4:00 p.m. - Choral Evensong for MLK Weekend
Led by our chamber choir, in conjunction with the feast of Martin Luther King, Jr., we will present works that echo Dr. King's yearnings for peace, justice and freedom.
Wednesday, February 2, 7:30 p.m. - Candlemas Service
Join the Schola Cantor as we celebrate the ancient liturgy of Candlemas, with processions and lighting of candles, remembering the Jesus is the Light of the World that penetrates any darkness.
Sunday, February 27, 4:00 p.m. - Choristers' Evensong
Join us in support of our Choir School program, as we nurture our young musicians and give them the opportunity to lead us in evening prayer with beautiful music.
Saturday, March 19, 7:30 p.m. and Sunday, March 20, 4:00 p.m. - Franz Joseph Hayden's Stabat Mater
Hayden's choral masterpiece is presented in collaboration with the Greater San Diego Music Coterie with full orchestra, and is a beautiful and completive work, with a solemnity and emotional prowess that is a powerful complement for the season of Lent.
Sunday, April 10-Sunday, April 17, times vary - Holy Week and Easter
The most sacred of times in the Christian calendar, Holy Week and Easter brings us on an intimate journey to Calvary with Jesus as we once again recall his Passion, Crucifixion, and Resurrection, and its resonance for us in these times, with beautiful music led by our various ensembles.
Saturday, May 14, 7:30 p.m. - Cabaret Night!
Enjoy an entertaining evening of music, food, and drink, as our music ministry members share their talents, accompanied by our live Cabaret orchestra.
Friday, June 3-Sunday, June 5, times vary - Rodgers and Hammerstein's The Sound of Music (in concert)
Tickets: $25 adults, $10 children under 12
For our season finale our community drama guild will present this timeless musical, in concert, with live orchestra. The Sound of Music is presented by arrangement with Concord Theatricals on behalf of The Rodgers & Hammerstein Organization. www.concordtheatricals.com