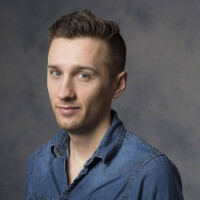 Music plays a central role in our worship at St. Bart's, and we offer a diverse family of music ministries. Our worship provides a broad range of musical content and styles, expressing the whole church, past and present. We believe that everyone has gifts to contribute to the praise of God and the communion of saints. New members are always welcome.
Learn more about St. Bartholomew's Music Leaders, Choirs & Ensembles and Music Lessons.
Contact Director of Music John-Luke Addison for more information about St. Bartholomew's music program, (858) 432-7112.
---
2022 - 23 St. Bart's Music Season
2022 Events
All events are by donation, except those noted otherwise. Please mark your calendar and plan to attend! Thank you for supporting St. Bart's Music.
Hooray for Hollywood Cabaret!
Friday, September 30, 7PM
Join us as we kick-off the 2022-23 season with a fun-filled Cabaret night, with exciting musical performances by our outstanding music ministry members!
Fauré Requiem
Sunday, November 6, 4PM
The Fauré Requiem and Cantique de Jean Racine are presented by our Community Choir, in collaboration with the Greater San Diego Music Coterie on All Saints' weekend, as we pay tribute to those who have gone before us.
Sing-along Messiah
Friday, December 9, 7:30PM and Sunday, December 11, 4PM
Our annual sing-along presentation of Handel's Messiah (Christmas portions), in collaboration with the Greater San Diego Music Coterie.
2023 Events
Majestic Mozart!
Saturday, March 18, 7:30PM and Sunday, March 19, 4PM
An all-Mozart program encompasses our second Community Choir performance of the year, featuring Mozart's Coronation Mass and other symphonic and vocal works.
Purchase Tickets: $20/$10 for students.
Trivia Night
Friday, May 12, 7:00PM
St. Bartholomew's UK Choir hosts an exciting trivia night with special music and themes based around the choir's destination for their residency at St. Albans Cathedral in August 2023. Event proceeds will support this trip.
Purchase Tickets: $25 per seat
Godspell (in concert)
Friday, June 2 - Sunday, June 4, 2023 (times vary)
This year's theatrical production features the timeless classic, Godspell, to end our season on an exciting note, as we "Prepare ye the way of the Lord!"
Additional Performances on our Campus:

'CCO on Classical Gas' by the Cabrillo Chamber Orchestra
Gregory Lawrence - artistic director
Sunday, May 7, 4pm

Mannheim Symphonias Nos. 1 & 2 … J. Stamitz
Sinfonia in G minor, op. 6 no. 6... J. C. Bach
Symphony No. 16 in B flat ... F. J. Haydn
Divertimento No. 11 in D major … W. A. Mozart
Horn Concerto No. 1 in D major … W. A. Mozart
(Jerry Folsom – French Horn)
Tickets: Adults (21–60): $20 Seniors (61 and up)/$10 Students (11 – 20)/$10 Under 11: free
To purchase in advance, call, text, or email Greg Lawrence: 619.300.5520